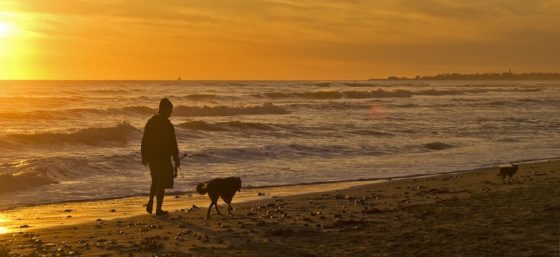 I recently heard a question from a new photographer. They are new to the business and focused on building their brand and rapport with potential clients. Their question was, "Should I have a contract on hand at the beginning stages of my business?"
My response was an emphatic: "Yes!"
Photography Contracts: Every Job, Every Time
A contract is a relationship management document. It puts everyone on the same page about what each side is giving and getting and sets the expectations about how each side should behave.
I tell my photographer clients to never accept a job without a signed contract, this applies even to TFP shoots (trade for photos). Your contract should outline what the client is hiring you to do, how/when you'll be compensated, how the client can use the images, and who owns the copyright. It should also have terms that address how problems will be resolved.
If the Prospect Balks at a Contract
If you have a prospective client who says they "don't think a contract is necessary," turn and run. This raises to red flags for me: either they don't understand how the business works, or they have devious reasons for not wanting a contract that could bite you in the butt in the future.
One of the best pieces of advice I got early in my career was, "You never regret the client you didn't take." I have had no regrets about declining a representation when a client balks at how I do business. Every time I decline one of these clients, I feel like I've dodged a bullet.
Don't Worry that Requiring a Contract will Push Clients Away
Don't worry about being perceived as "pushy" my holding firm that a contract is required. You can be polite and respectful while say, "This is how I do business. If you don't want to sign a contract, that's fine, but you won't be working with me."
You set the rules for how you work with clients. If they balk at your contract (assuming it's reasonable), they shouldn't be your client. A reasonable client would expect you to require a contract. A person with any business acumen won't want to work with you without one.
Let the prospects who don't want contracts to self-select out. If you have problems with a client at the beginning of the relationship, it's an indicator that they will be problematic throughout the project.
If the prospect asks for a referral to another photographer, I recommend saying, "All the reputable photographers I know won't take on a client without a signed contract."
It's Cheaper and Easier to Prevent Legal Problems than to Fix Them
This has been proven time and time again in my legal career. When a client comes to me with a business dispute, one of my first questions is, "What does your contract say?" When my client doesn't have a contract, I have to piece together the terms of their agreement from emails, text messages, and the parties' actions. Often my client spends more just having me piece these things together than what it would have cost them to have a custom contract template made.
Additionally, in a dispute, it's much easier to create a demand letter than references the terms the other side agreed to and back them into a corner where they have to try to defend the indefensible rather than assert what the terms of the agreement are from the assembly of bits and pieces of communications and actions that the other side can more easily debate.
Lights Camera LawsuitTM
There's always a need for quality legal information for photographers. That's why I created an online course called Lights Camera Lawsuit: The Legal Side of Professional Photography to address photographers' most important questions. I want you to feel secure in your business, confident in the way you operate day-to-day, knowing that you've set yourself up to get paid what your worth without incident.
At $497, the course contains nearly six hours of legal information you can immediately apply to your business. That's less than what I charge for two hours of legal work for clients!
Please subscribe for more information and to make sure you don't miss out on any special offers or discounts.